Adult Volunteers are needed for Gregori's CLAW 2022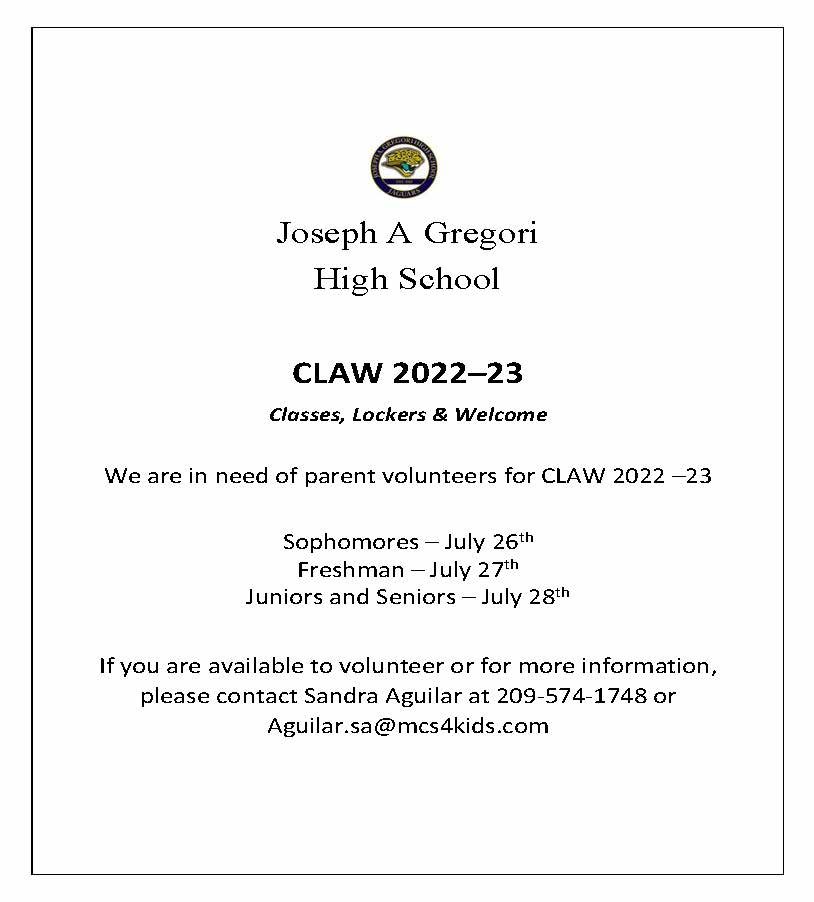 Gregori High School – CLAW 2022
Welcome students and families! We cannot wait to see you this fall. Please download and review this information packet, it contains important links and information to prepare you for the coming school year.
(Links have been updated if you visited our site previously)
Review this packet before CLAW. Please complete all relevant links and documents before CLAW 2022. Thank you!
Back to School – ALL current students & incoming Freshman students MUST complete the online Emergency Contact Card prior to CLAW.
Please ask your parent to update the emergency contact information. Update your information here: https://rg-update.mcs4kids.com/ (this site may be down temporarily for maintenance, please check back occasionally)
School Device Coverage Information
New Student Registration can be completed here:
Modesto City Schools – Click for New Student Registration Information
LCFF Application Form
ALL current & incoming students & families must complete the LCFF Application Form prior to CLAW. Modesto City Schools LCFF Household Form
Optional: For 11th & 12th grade families only
Student Parking Pass form: https://forms.gle/ePh7dEENYR8kTKWr6
CLAW Schedule Summary
(more details in the packet above)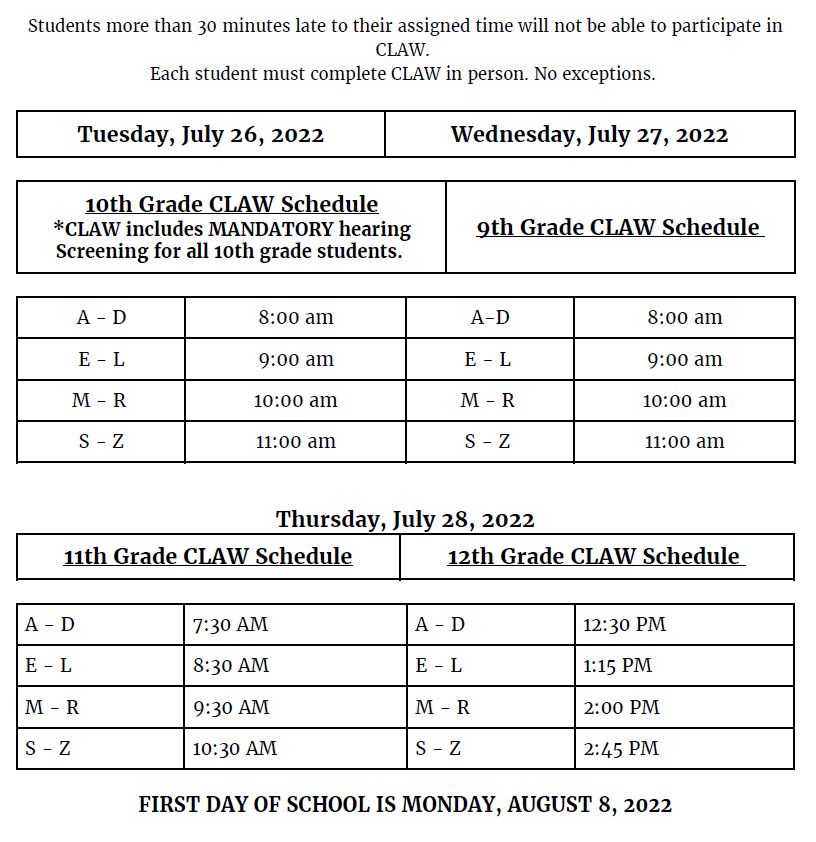 9th Grade& New Student Parent Information Night is in the GHS Gym on July 26, 2022 @ 7pm